Posted on | April 9, 2005 | No Comments
Yesterday, we student leaders from the University of the Philippines Manila have now been formally given the responsibilities of our various offices. Quoting Prof. Doroteo Abaya (OSA Director), yesterday was the signing of a social contract of sorts – that we, the University and College Student Council officers, have gone into with the students of UP Manila.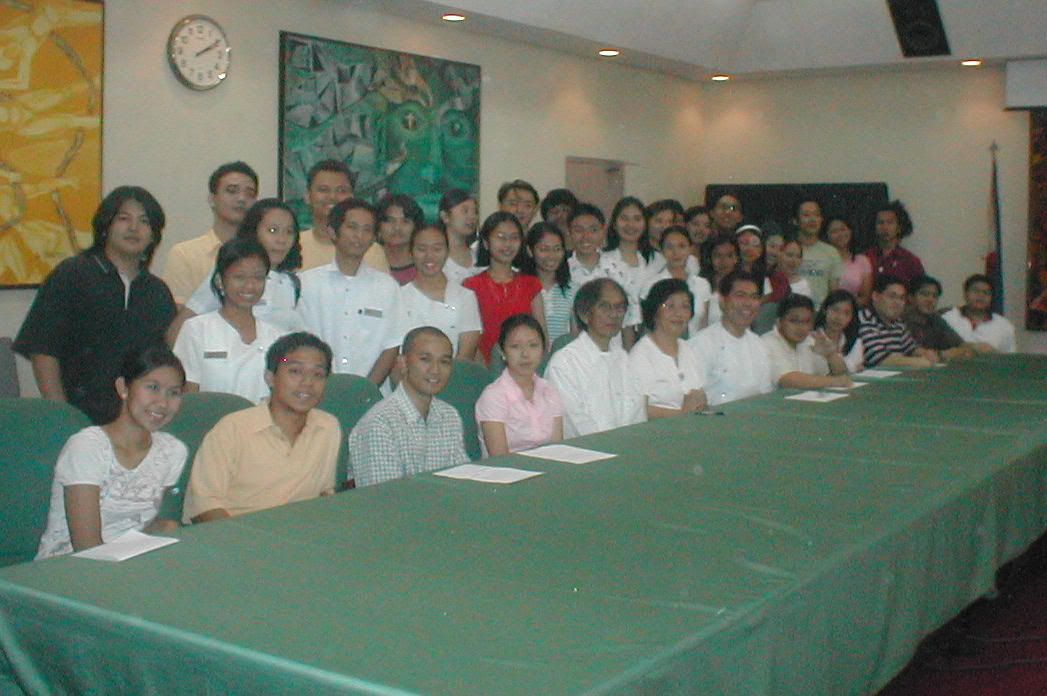 With UP Manila Chancellor Marita VT Reyes, MD administering the Republic's Civil Service Oath of Office, at least thirty (30+) student leaders from all seven UP Manila Colleges – Allied Medical Professions, Arts and Sciences, Dentistry, Medicine, Nursing, Pharmacy, and Public Health – attended the simple but significant induction rites for the University and College Student Councils of AY 2005-2006. Prof. Abaya stood as master of ceremonies for the affair held at the UP Manila Board Room, while parents, guests, and Office of Student Affairs (OSA) staff served as witnesses.
May this be the start of a fruitful term in the year ahead!
Comments